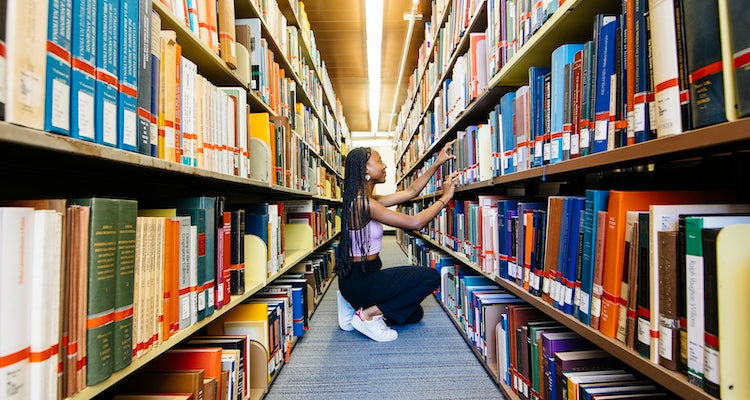 UCLA Library

Resources at UCLA
UC Library Search
Search the UCLA Film & Television Archive holdings and other collections across all 10 UC campuses.
UCLA Library
General information
Arts Library
More than 300,000 volumes in the fields of architecture, architectural history, art, art history, design, fashion and costume, film, television, photography, theater, urban design, and allied disciplines
Library Special Collections
Primary research materials such as film and television scripts, still photographs, personal papers, posters, studio records and miscellaneous material on film, radio and television. Includes paper collections related to Paramount Pictures, RKO, Hallmark Hall of Fame, Ralph Edwards Productions and many others.
Information Studies Lab
The IS Lab is a hub of activity supporting the research, instruction, and professional development of students, faculty and staff in the Department of Information Studies. The IS Lab's media preservation and archiving resources include a growing collection of audio and video processing equipment for which training is provided by IS Lab staff and faculty experts.
Center for Oral History Research
COHR has particularly strong oral history collections in the history of social movements, communities of color, the arts, Los Angeles politics and government, and the history of UCLA.
Music Library
Musical scores from films and television programs donated by composers, networks, etc. Scores and other musical documents from Henry Mancini, CBS, General Music Corporation, Richard Rodgers. The Capital Theater Collection includes sheet music used for silent films from 1910-1930.
Asian American Studies Center Library
Collections of printed Asian American and Pacific Islander materials, including over 5,000 books and monographs, along with rare and unique collections of popular and scholarly magazines, 'zines, journals, and ethnic community newspapers from across the nation.
Chicano Studies Research Center Library
Materials focusing on the Chicana/o/x experience including monographs, periodicals, subject files, dissertations and theses, as well as original prints by Chicana/o/x artists, films, videotapes, audio recordings, slides, and over 160 archival and manuscript collections.
Other resources in Los Angeles
Academy of Motion Picture Arts & Sciences
Screenplays, production files, biography files, subject files, Academy History Collection, sketches, music scores, photographs, books (in English and foreign), periodicals and more.
Academy of Television Arts & Sciences
American Film Institute
Film and television books, scripts, audio tapes of AFI seminars and clippings files.
Los Angeles Central Library
DVDs and videotapes, books and periodicals.
USC Cinematic Arts Library
Clippings files, stills, pressbooks, personal papers, studio resources, film journals dating back to the 1930s, film and television reference books, scripts and more.
Writers Guild Foundation Library
Resources beyond Los Angeles
Association of Moving Image Archivists
Australian Centre for the Moving Image
BAMPFA, UC Berkeley Art Museum and Pacific Film Archive
Black Film Center/Archive at Indiana University
Eastman Museum, International Museum of Photography and Films
IFFA/FIAF, International Federation of Film Archives
IFTA/FIAT, International Federation of Television Archive
IMDb, Internet Movie Database
Kodak, Cinema and Television
Museum of Modern Art, New York

National Archives and Records Administration
NYU Bobst Library, Cinema Studies
Society of American Archivists
Society of Motion Picture & Television Engineers
University of Exeter Bill Douglas Centre
A collection of 19th century, pre-cinema optical devices.
University of Georgia Special Collections, Walter J. Brown Media Archives & Peabody Awards Collection
Peabody Awards Collection includes examples of television and radio news reporting, documentaries, drama, music and dance performances, children's programming, situation comedies, and more. Over 40,000 titles.