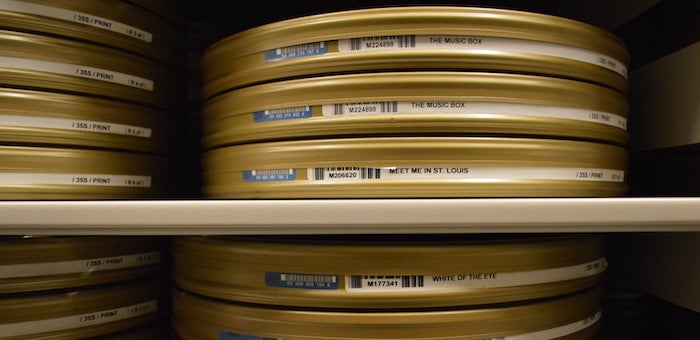 Donate online to the UCLA Film & Television Archive Greatest Needs Fund.

Donate online to the My Van Preservation Project.
Donate online to the Laurel and Hardy Preservation Fund.

The UCLA Film & Television Archive exists to not only preserve the rich cultural heritage captured by moving images, but also to celebrate it and move knowledge forward. As one of the world's largest collections of film and television, we take our responsibility to safeguard this moving image heritage seriously. We are proud that our supporters do as well.
The Archive is many things to many people. Whether you enjoy our public programs, appreciate our preservation efforts or the fact that our collections are accessible to students, scholars, researchers and others for free through the Archive Research and Study Center, the Archive exists to serve the diverse cultural interests and educational needs of our community. We would not be able to fulfill our mission without the support of donors.
Make a contribution of any amount today! For more information about giving opportunities, please contact us:

UCLA Film & Television Archive
The UCLA Foundation, P.O. Box 7145
Pasadena, CA 91109-9903
archive@cinema.ucla.edu
To give by check, please make it payable to "The UCLA Foundation" and mail to the address above.


Please review UCLA and The UCLA Foundation's Disclosure Statements for Prospective Donors and to learn more about how The UCLA Foundation invests and manages its endowments www.uclafoundation.org/disclosures. Should this fund reach the campus minimum required for the establishment of an endowment or quasi-endowment, The UCLA Foundation reserves the right to convert this fund to an endowment or quasi-endowment.