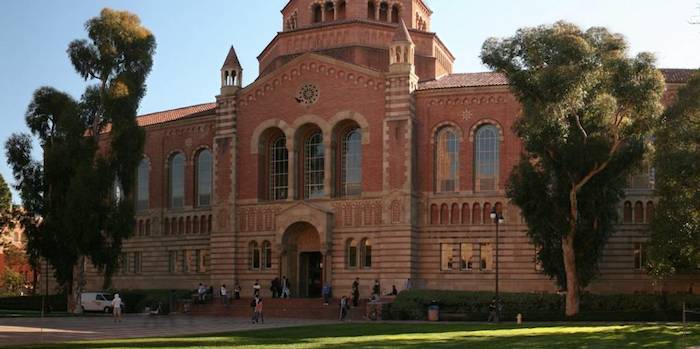 UCLA Powell Library
Serving the UCLA community and an international constituency of academic faculty, scholars, students, writers, and professionals, the Archive Research and Study Center (ARSC) provides a vital access point to UCLA Film & Television Archive's collection of over 350,000 films and television programs, over 100,000 News and Public Affairs (NAPA) programs, and over 2,000 radio programs. ARSC coordinates individual viewing appointments, facilitating access to the Archive's rare collections through the Powell Library Media Lab at UCLA. With ARSC's assistance, visitors conduct scholarly and professional research for hundreds of class assignments, dissertations, publications and film and television productions.


Coordinate a Research Visit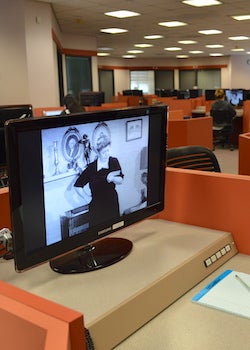 Many of UCLA Film & Television Archive's holdings can be viewed for research purposes in the Powell Library Media Lab (Room 270). All research visits and viewing requests must be coordinated in advance with ARSC. We do not collect books, periodicals, production files, scripts, photographs, or information about material in our collection.
ARSC hours
Monday through Friday, 9 a.m. to 5 p.m. Requests to view materials must be arranged in advance.
Hours are subject to change.
Contact ARSC
Viewing requests can be made in person, by phone or email.
University of California, Los Angeles
Powell Library (Room 46)
Los Angeles, CA 90095-1517
Telephone:  (310) 206-5388
Email:  arsc@cinema.ucla.edu