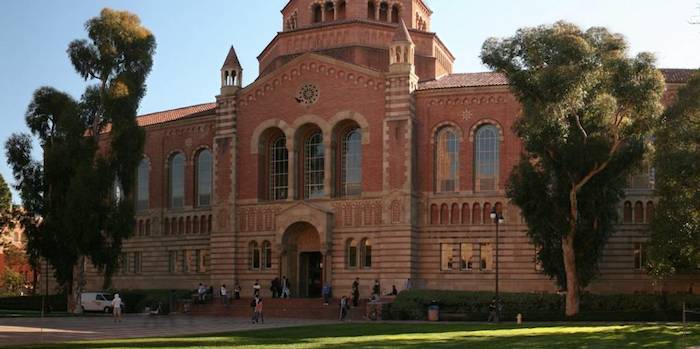 UCLA Powell Library
A message for our research visitors
Updated September 16, 2021
The UCLA Film & Television Archive Research and Study Center (ARSC) is pleased to resume on-site viewing appointments for valid BruinCard holders on September 23, 2021.
All requests to view materials from the Archive's collection must be arranged in advance by emailing ARSC (arsc@cinema.ucla.edu). Once your research request is confirmed via email by ARSC staff, materials will be placed on reserve in the Instructional Media Lab, located on the second floor of Powell Library in Room 270.
Viewing hours for the Instructional Media Lab are Monday through Friday, 9 a.m. to 5 p.m. Hours of operation are subject to change. Please check our website for the latest information and to review instructions on how to search and request materials.
A valid BruinCard and face mask worn over the nose and mouth are required to enter all UCLA libraries. UCLA's current COVID-19 protocols require all individuals—whether fully vaccinated or not—to wear a face covering indoors in all campus buildings. Examples of acceptable face masks are two-ply woven fabric masks or face coverings, surgical masks, non-woven KN95 masks and N95 respirators. Scarves, Balaclavas/ski masks, single-layer fabric masks, neck gaiters, bandanas and turtleneck collars are unacceptable.
_______________________________________________________________

Serving the UCLA community and an international constituency of academic faculty, scholars, students, writers, and professionals, the Archive Research and Study Center (ARSC) provides a vital access point to UCLA Film & Television Archive's collection of over 350,000 films and television programs, over 100,000 News and Public Affairs (NAPA) programs, and over 2,000 radio programs. ARSC coordinates individual viewing appointments, facilitating access to the Archive's rare collections through the Powell Library Media Lab. With ARSC's assistance, visitors conduct scholarly and professional research for hundreds of class assignments, dissertations, publications and film and television productions.


Coordinate a Research Visit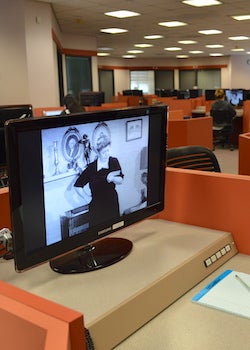 Many of UCLA Film & Television Archive's holdings can be viewed for research purposes in the Powell Library Media Lab. All research visits and viewing requests must be coordinated in advance with ARSC. We do not collect books, periodicals, production files, scripts, photographs, or information about material in our collection.
ARSC hours
Beginning September 23, 2021:
Monday through Friday, 9 a.m. to 5 p.m.
Hours subject to change.
Contact ARSC
Viewing requests can be made in person, by phone or email.
University of California, Los Angeles
Powell Library  (Room 46)
Los Angeles, CA 90095-1517
Telephone:  (310) 206-5388
Email:  arsc@cinema.ucla.edu