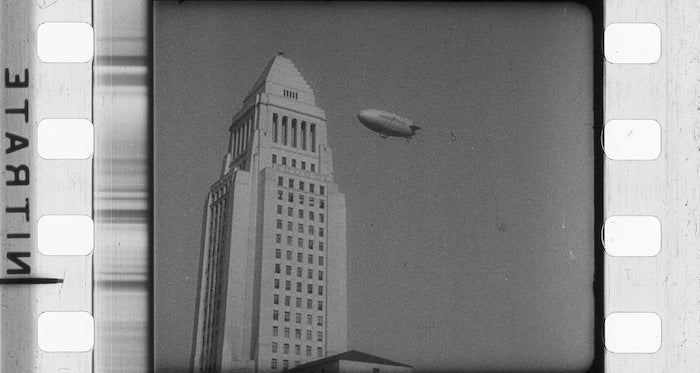 The Archive Research and Study Center (ARSC) sponsors exhibitions, scholarly workshops, symposia and publications on a variety of topics relevant to film and television history and criticism.


Symposia
Events
Past presentations include:
Turning Points: Columbia Pictures and The Social Film
Pier Paolo Pasolini: The Eyes of a Poet
New Vietnamese Cinema
Viewers and Voters: The Impact of Media Coverage on the 1996 Presidential Election

In the Life
UCLA Film & Television Archive has launched an online lesbian, gay, bisexual and transgender moving image research area that will feature more than 190 episodes of the groundbreaking public television series In the Life at its core.  The new, publicly assessible digital portal will include two decades' worth of broadcasts of the Emmy-nominated LGBT news magazine.


L.A. Rebellion
In conjunction with its L.A. Rebellion: Creating a New Black Cinema exhibition and with funding from the Getty Foundation's Pacific Standard Time exhibition of post-WII art in Los Angeles, the Archive launched an online resource on the Archive's website devoted to L.A. Rebellion filmmakers and films.  The research area features film clips, photos, timelines and other reference materials, as well as the latest news and information about the Archive's L.A. Rebellion initiative.
Visitors can view a selection of early student works by L.A. Rebellion filmmakers made during their first academic quarter at UCLA. These "Project One" films, available for viewing online, emphasize creativity and include pieces by Jamaa Fanaka and Bernard Nicolas.  Clips of interviews with L.A. Rebellion filmmakers discussing the movement are also available for viewing and feature Julie Dash, Ben Caldwell, Haile Gerima, and Barbara McCullough.  Additionally, visitors can explore an interactive timeline chronicling significant events related to the L.A. Rebellion on both a local and national level; download the film exhibition catalog and access extensive biographies and filmographies. 

Preserved Silent Animation
With a grant from the National Film Preservation Foundation, UCLA Film & Television Archive launched an interactive website showcasing a curated selection of rare animated films preserved at UCLA.  The animated short subjects presented in the Archive's online portal at http://animation.library.ucla.edu provide a representative sampling of significant animated works from the silent era, preserved from best-surviving and sole-surviving 35mm nitrate and 16mm prints.  Visitors to the Archive's site may view or download 11 rare films originating from 1900 to 1928, including titles such as J. Stuart Blackton's The Enchanted Drawing (1900) and a promotional film for Harry O. Hoyt's The Lost World (1925).
Interactive components to the Archive's animation site include numerous audio track options to accompany the silent films. These commissioned tracks feature traditional piano and experimental scores by noted composer Michael Mortilla, as well as voice-over commentary by Archive Senior Film Preservationist, Jere Guldin.  To provide additional context, the site features downloadable film notes by both Guldin and animation historian, Jerry Beck ("The Animated Movie Guide")--and an original essay, "Animation's Early Years," by noted historian, Mark Langer (Carleton University).  The site also includes a 15-page study guide that serves as an introduction to the Archive's broader collection of animation.


Research Awards
ARSC research initiatives have included Student Research Awards and Visiting Researcher Stipends to encourage scholarly access to collections.

CD-ROM
Previously, UCLA Film & Television Archive has explored the limitless uses of digital and interactive media for educational purposes by producing a series of interactive educational CD-ROMS.  The first of these, "Executive Order 9066: The Incarceration of Japanese Americans During World War II," was created in cooperation with the Japanese American National Museum and distributed by Grolier.
Other Archive CD-ROM projects include "Tour Historic Los Angeles" and "Defining America: Images in Motion, 1929-41."  These multimedia titles make extensive use of rare news film from the Archive's vast Hearst Metrotone Newsreel Collection.