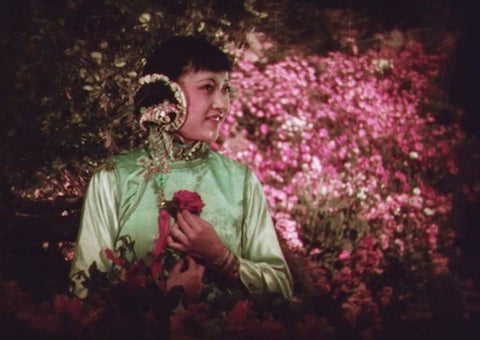 Anna May Wong in The Toll of the Sea (1922).


Published as part of the UCLA Library's 2020-2021 Impact Report.

What began as a challenge when the pandemic shuttered the UCLA Film & Television Archive's theatrical home provided an opportunity for the Archive's programming team, digital media lab and archivists to develop a new screening model, the Virtual Screening Room, which brought archival treasures to a wider, global audience.
Between its inception in June 2020 and September 2021, the Virtual Screening Room drew more than 16,300 unique viewers from across the globe, as far-reaching as Australia, Brazil, Europe, Hong Kong, Israel, Russia, South Korea, United Arab Emirates and Vietnam.
"For many viewers who shared their feedback, these programs offered a means of cultural and intellectual engagement during the pandemic, and a connection to moving-image materials that would otherwise be inaccessible," said May Hong HaDuong, Archive director. "As we continue to reimagine connection in a post-pandemic world, I expect virtual programming will continue as an aspect of the Archive's programming, creating spaces where art and community can converge."
Streamed live on Vimeo and free of charge, the Virtual Screening Room featured numerous archival treasures including century-old silent comedies, musical productions, LGBTQ+ shorts, time capsules of Latino history, independent Black cinema, and television programs directed and written by such trailblazing women as poet Maya Angelou and playwright Momoko Iko. Most materials were curated and digitized from the Film & Television Archive's vast collection, which consists of more than 350,000 motion pictures, 170,000 television programs and 27 million feet of newsreel footage—the largest university-held collection of its kind.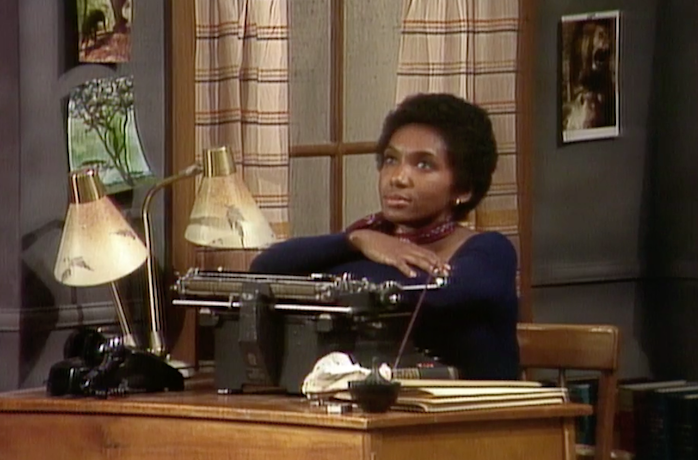 Visions: "The Tapestry" (1976), directed by Maya Angelou.


In many cases, these works were further illuminated by conversations with the people who made them, as well as insightful commentary by historians, scholars and other guest speakers. A screening of The Toll of the Sea (1922), for example, was followed by a discussion about its pioneering Chinese American star, Anna May Wong, with her niece, Anna Wong, actor Michelle Krusiec (of Netflix's Hollywood) and Sean Metzger, professor of visual culture and Asian American studies. A program marking the 50th anniversary of the Chicano Moratorium march in East Los Angeles brought together artist Harry Gamboa Jr., Los Angeles Times journalist Carolina Miranda and Chon Noriega, distinguished professor of film, television and digital media and then-director of the UCLA Chicano Studies Research Center, for a reflection on the historic and tragic events of August 29, 1970. A series of short works curated and presented by trans artist-filmmaker Zackary Drucker explored rare moving-image depictions of trans people from the archives. And another program, celebrating 100 years of women's suffrage in the U.S., featured a panel of distinguished scholars and equity advocates from UCLA, UC Irvine, UC Santa Cruz, the University of Illinois Chicago, and the League of Women Voters.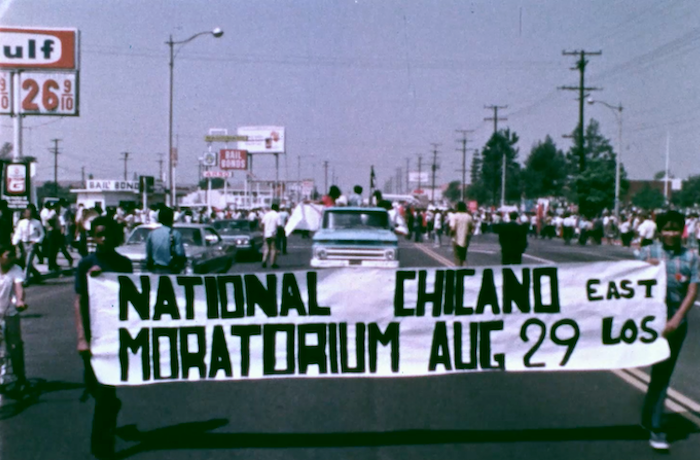 Chicano Moratorium: A Question of Freedom (1971)


Another feature of the Virtual Screening Room was the chat box, where viewers socialized with one another and posed their questions to the guest speakers for real-time responses. "Each virtual screening provided a rare chance for connection in a time of extreme isolation," said K.J. Relth-Miller, film programmer. "The community found in the chat a great opportunity to share our mutual love of moving image history."
Post-screening viewer surveys reveal the value of the Virtual Screening Room program:
"Watching the films and then the illuminating, sobering, intelligent discussion afterwards was both an invaluable lesson in film history and memorable entertainment."
"As a young trans person, I was able to feel a connection to a filmic past I never knew existed before."
"Thanks so much for this offering to the public! I believe that getting art/film outside of the gates of academia and into the hands of the general public is a form of both activism and social justice. People from every background deserve to have their imaginations stimulated and their creative spirits fed."