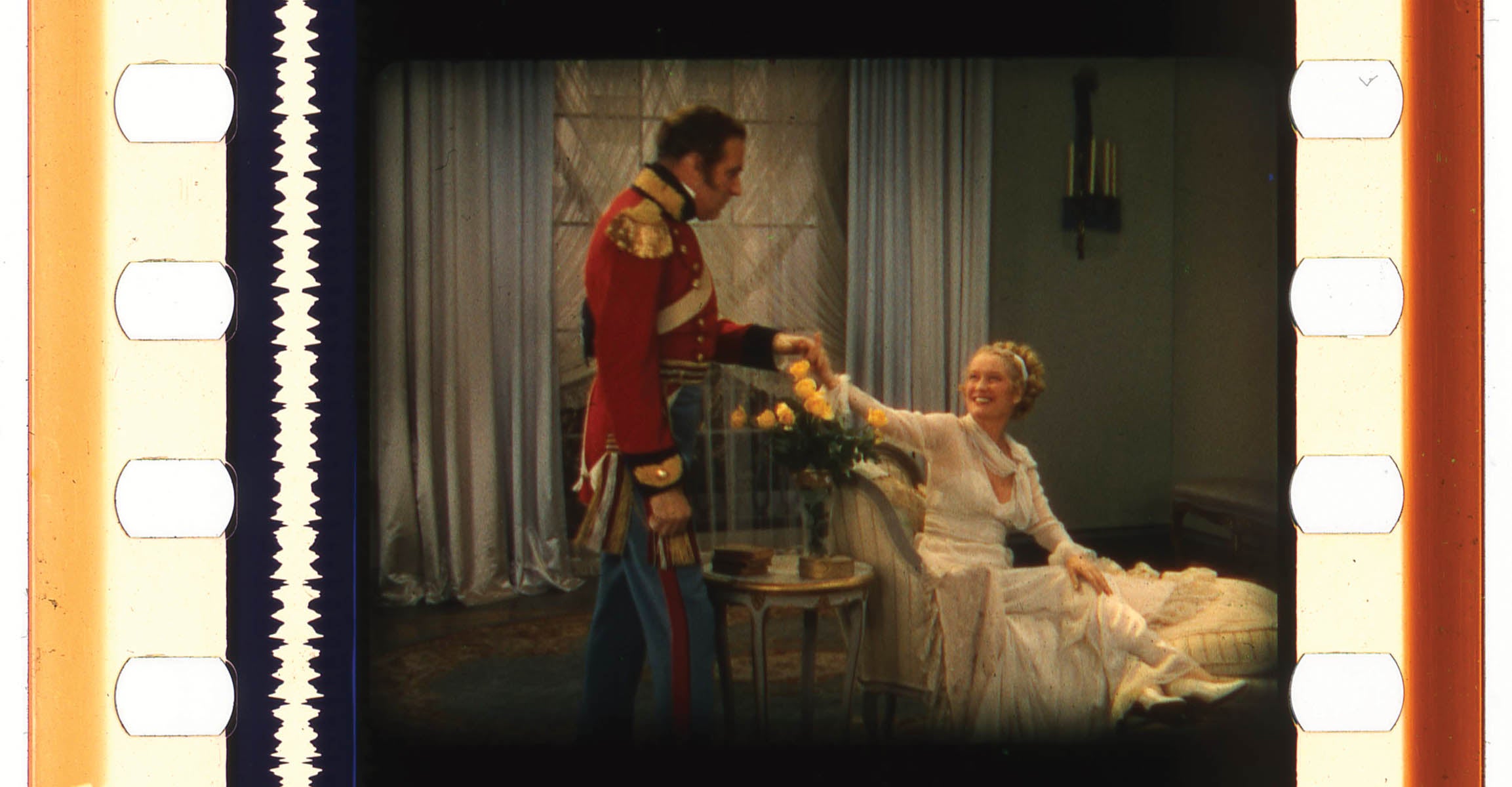 The first feature shot entirely in three-strip Technicolor, Becky Sharp (dir. Rouben Mamoulian, 1935) is a landmark in film history.
Created by adding a blue film record to the red and green components of Technicolor's earlier two color process, three-strip Technicolor proved to be crucial in the development of color motion pictures.
After successful tests in short films as well as discrete sequences of longer pictures, three-strip Technicolor was adopted in 1933 by Pioneer Pictures for the exclusive production of eight films, "superfeature in character and especially featuring color." In late-1934 Pioneer announced that Becky Sharp would be its first Technicolor feature.
At the time of its release, critics praised the film's "beautiful splashes of multi-tone visual values." Miriam Hopkins earned an Oscar nomination for her portrayal of the indefatigable Becky, and the film itself effectively paved the way for the spread of color that would forever change cinema.
Restored by the UCLA Film & Television Archive with funding from the National Endowment for the Arts and The Film Foundation.


Watch before and after examples of the Becky Sharp restoration: