Join us virtually for a livestream of this Billy Wilder Theater program.
From the reclamation of traditional matriarchal ceremony to the activism of poetic expression and depictions of eternal love, this program of short films showcases world-building narratives of Indigenous existence and resistance. Centering joy, gratitude and resilience acts as a powerful reminder of the potentials of narrative change in storytelling practice, and in the creation of Indigenous futurisms. Together, these films offer a non-linear approach that reflect how these Indigenous filmmakers see themselves, and the past-present-futures of their communities, and stories.


Shadow holding shape to experience the energy of the sun
(Muscle, Bone & Sinew)
U.S., 2021
Two futuristic creatures perform a dogmatic monologue focusing beyond colonialism—"We must practice maintenance rather than preservation."
DCP, color, 5 min. Director: Cannupa Hanska Luger.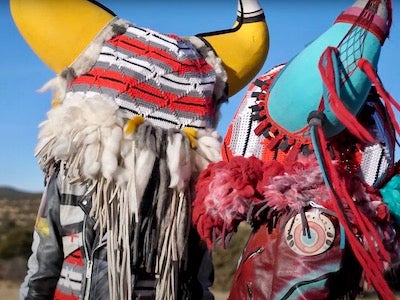 Chaac & Yum
U.S., 2022
Queer joy transcends time and space in this love story rooted in Chaac, the Mayan deity of Rain, and Yum, the Mayan deity of corn.
DCP, color, 12 min. Director: Roberto Fatal.


Gently, Jennifer
U.S., 2019
Jennifer unexpectedly experiences an awakening and her first kiss within the pages of a magazine.
DCP, color, 9 min. Director: Doane Tulugaq Avery.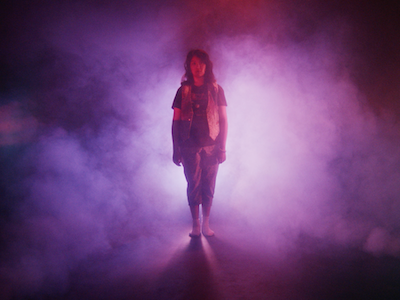 Long Line of Ladies
U.S., 2022
A Karuk community reclaims their matriarchal tradition of celebrating a girl's transition to womanhood.
DCP, color, 22 min. Director: Rayka Zehtabchi, Shaandiin Tome.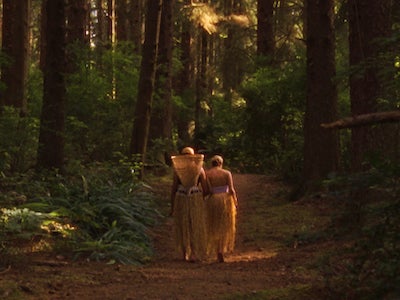 They Told Me "Apikaan" Means Braid
U.S., 2013
Originally an 8mm installation conceived as a loop, They Told Me "Apikaan" Means Braid serves as a reminder of the cyclical nature of language and tradition.
DCP, color, 3 min. Director: Eve-Lauryn LaFountain.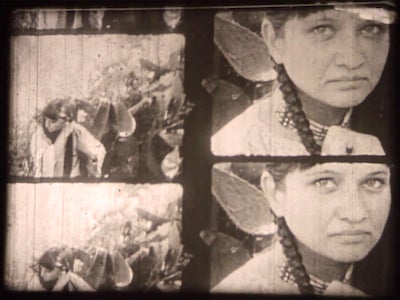 This is the Way We Rise
U.S., 2020
For Jamaica Heolimeleikalani Osorio, poetry is an act of resistance and an empowering tool for advocacy.
DCP, color, 12 min. Director: Ciara Lacy.



Diiyeghan naii Taii Tr'eedaa (We Will Walk the Trail of our Ancestors)
U.S., 2021
Gwich'in cultural identity is intermeshed with the caribou. In this intergenerational story, an elder teaches his granddaughter about the reciprocal relationship.
DCP, color, 6 min. Director: Princess Daazhraii Johnson, Alisha Carlson.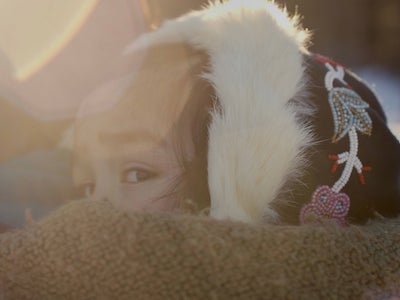 I Am Home
U.S., 2023
Grandma Betty Slim reflects on Diné identity and resilience—though we are all different, we are all made of the earth, and remain strong throughout time.
DCP, color, 3 min. Director: Kymon Greyhorse.