Admission is free and open to the public, first come, first served.


Saturday, 11:30 a.m.–1 p.m.
Early and Local Televisions
Daniela Currò (Univ. of South Carolina, Moving Image Research Collections) Fox Movietone News outtakes, Ives on Television (1928), Television Pictures (1931)
Engineers at Bell Telephone Laboratories and General Electric pioneered the electronic transmission of moving images. These newsreel outtakes document the exciting years of invention. Bell's Herbert Ives speaks of "tele-vision" as a telephone with video. From GE's "House of Magic" a blurry face on a monitor declares in 1931: "You are now looking at the first motion picture of a television image that has ever been produced." Preserved on 35mm film.
Margaret A. Compton (Univ. of Georgia, Brown Media Archives & Peabody Awards Collections) Purex Block-Buster Show (air check) (WAGA, Atlanta, 1958)
Created for sponsor Purex Bleach, this rare kinescope test (not meant for broadcast) features two local 15-minute mid-century telephonic quiz show episodes along the lines of the popular Dialing for Dollars franchise. According to Atlanta newspaper TV listings, the regular series ran every weekday from July through October 1958. Digital scan of the only known surviving copies of the program.
Caroline Frick (Univ. of Texas at Austin) & Laura Treat (UC Santa Barbara) Texas Archive of the Moving Image highlights, including an interview with the cast of Batman: The Movie (KTBC, 1966), Selena National Casting Call, San Antonio – raw footage (1996)
Local television represents one of the most significant challenges in broadcast preservation, with unique video recordings strewn across the U.S. in historical societies, public libraries, university collections, and even dumpsters. This potpourri of regional gems, including Cesar Romero enjoying a smoke in his iconic Joker makeup, illustrates why these obscure TV treasures matter. Presentation also highlights advocacy efforts by the Association of Moving Image Archivists' Local TV Task Force.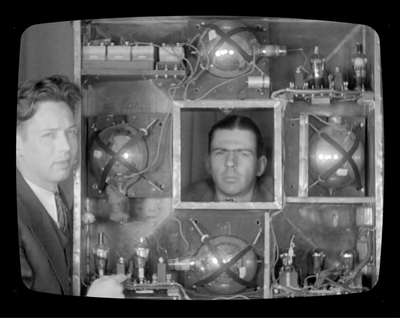 2:30 p.m.–4 p.m.
Women Make Television
Melissa Dollman (Deserted Films) Carol Lane's tourette, Traveling with Children (1955)
In this mid-century time capsule, Shell Oil's enigmatic spokesperson and women's travel director instructs a nuclear family how to plan a "tourette," or weekend car trip, including how to pack the car, picnic and explore regional attractions. Our host also stresses the importance of relaxation time for "mother." Broadcast on local television in the New York metropolitan area.
Maya Montañez Smukler (UCLA Film & Television Archive) Mary McAdoo at Home (NBC, 1953)
Decades before "television for women" was touted as a niche market, McAdoo, described as "just a housewife" turned "TV saleswoman," targeted the imagined American female audience: everyday women balancing their domestic responsibilities with fantasies of affordable glamor. This kinescope excerpt features special guest Academy Award-winning costume designer Edith Head with tips on "what not to wear."
Amy Villarejo (UCLA School of Theater, Film and Television) Barbara Hammer's T.V. Tart (1988)
This delirious mash-up experiment with television is a meditation on women's bodies, sugar consumption, and the power of distracting and addicting imagery. Blending music drawn from the feminist surge of the period with hybrid abstraction made with the mad instrumentation provided by the Experimental Television Center in upstate New York, Hammer's work helps us to think about feminist art in an age of digital invention. T.V. Tart courtesy of the Estate of Barbara Hammer, New York and Electronic Arts Intermix (EAI), New York.
Juana Suárez (NYU Moving Image Archiving and Preservation Program) Gloria Triana's Yuruparí (RTV Colombia, 1983-86)
Newly restored portions from some of the 64 episodes of the Colombian documentary television series produced by anthropologist Gloria Triana. Yuruparí shows the diversity of the nation's regional cultures, including Afrodescendant and Indigenous communities. Ongoing preservation of the videotape and film materials is supported by Proimágenes Colombia, RTVC- Señal Memoria, the Save Your Archive program of the International Federation of Television Archives (FIAT/IFTA-SYA), and Prasad Corp.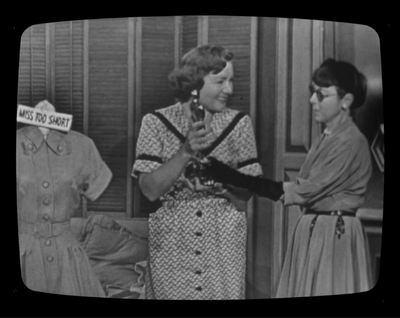 4:30 p.m.–6 p.m.
L.A. Indie TV
Shawne West (California State Univ., Dominguez Hills) & Mark Quigley (UCLA Film & Television Archive) Tom Reed's For Members Only (KSCI UHF Channel 18, 1981-2004)
Former disc jockey and Los Angeles Sentinel columnist Tom Reed interviews stellar guests, ranging from Ron O'Neal (Superfly) to icon Nina Simone, drops music videos featuring superstars Prince and Marvin Gaye, and tackles social and political issues vital to the community. Handmade Black-empowerment TV directly from one-of-a-kind series creator, independent producer and host Reed. Featuring original commercials starring Al Green, Lena Horne and others.
Harry Gamboa Jr. (CalArts) & Chon Noriega (UCLA School of Theater, Film and Television) Imperfecto (Asco, 1983)
This instant cable access classic (or so it is rumored) represents a who's who of the Chicano avant-garde as it chronicles one person's search for the truth through the abyss of urban falsehoods. Imperfecto (Humberto Sandoval) encounters a coterie of neo-zombies on his way to the nearest social exit. Post-screening conversation with Gamboa and Noriega (who oversaw the preservation of Gamboa's early video works).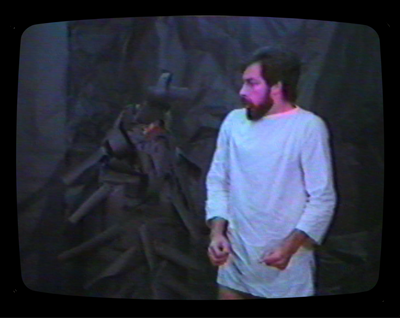 7:30 p.m.–10:30 p.m.
Saturday Night TV Party
Part I: Television at the Smithsonian
Walter Forsberg (Smithsonian Libraries and Archives) & Franklin A. Robinson Jr. (National Museum of American History) NMAH Archives Center highlights, including Meet Me at Disneyland (KTTV, 1962), DuMont television ads, National Museum of History and Technology Banking Exhibit Film (Christopher Leitch, c. 1976)
Material artifacts related to television have long been on display at Smithsonian museums. However, newer ones like the National Museum of African American History and Culture (NMAAHC) and institution-wide efforts like the Audiovisual Media Preservation Initiative have illuminated the phosphor of SI's extensive TV recordings. See newly digitized: Norman Rockwell's first and finest choice of set; Saturday Night Live's Belushi and Radner in an exhibition film about banking (?); a thought-lost 1962 Disneyland show; and a vast wonderland of vintage commercials.
Ina Archer & Blake McDowell (National Museum of African American History and Culture) Black Journal Animated Promo Titles (c. late 1960s), Henry Fernandes PBS Animation (c. 1970s), A Pinch of Soul: Fall Feast (Pearl Bowser cooking show) (1986), A Dialogue Between a Black and a Jew: Featuring Zev Putterman and Ishmael Reed (1989), excerpts: Sonia Sanchez interview (c. 1985)
A quintet of broadcast, cable-access and videotape rarities from NMAAHC's Center for African American Media Arts Collection. The selections combine funky animations for educational TV, taped interviews with Black Arts Movement cultural icons Reed and Sanchez, and a soul food program. Dreamgirls star Loretta Devine roasts a suckling pig with Pearl Bowser, the director, producer, author, archivist and cook whose donation of films, tapes, and papers constitute the museum's foundational AV collection.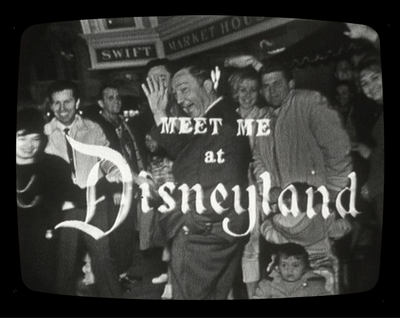 Part II: Black Women's Genius
Ellen Scott (UCLA School of Theater, Film and Television) Bill Gunn Writes "Sojourner"—The American Parade (CBS, 1975)
The usually experimental Bill Gunn directly explores history and social justice in this rare primetime television special. However, the episode's production/reception history reveals that rather than monumentalizing Sojourner Truth (here played by Vinnette Carroll), he uses moving images to self-proclaimedly explore her "energy" without "romanticism," thereabout unsettling rather than reifying both America's slavery mythology and its tradition of vacantly venerating Black heroes' images (e.g. MLK, Rosa Parks) as a distraction from its continuing racial oppression.
Josslyn Luckett (NYU Cinema Studies) Black Power Television by Stan Lathan: Alice Coltrane, Black Journal 26 (1970); Abbey Lincoln, Black Journal 23 (1970); Labelle, "Shades of Soul, Part 2," Soul! (1972)
Before he was hired as one of the first Black directors on the hit comedy series Sanford and Son, Stan Lathan produced groundbreaking work for pioneering African American public affairs programs. Against the backdrop of media portrayals of the Black Power and Black Arts Movements focused on male leaders, Lathan's contributions to these series thoughtfully center the creative genius of Black women musicians/composers, both in performance and as documentary subjects reflecting on their artistic and spiritual practice.