Admission is free and open to the public, first come, first served.
Four Arguments for the Preservation of Television

May Hong HaDuong (UCLA Film & Television Archive) Welcome
Dan Streible (NYU Cinema Studies) What Was Television?
Jeffrey Bickel (UCLA Film & Television Archive) Anniversary of a Great Invention (Hearst Metrotone News vault material; Gaumont British News, 1938) and more
Scottish engineer John Logie Baird displays his original television invention in the South Kensington Museum, London, 12 years after the historic apparatus first demonstrated the transmission of outline images to the public on January 27, 1926. Presented with additional television-related fragments from UCLA's collection of 27 million feet of Hearst newsreels.


Mark Quigley (UCLA Film & Television Archive) Playhouse 90—CBS Closed Circuit Presentation (1956)
Live from ultra-modern CBS Television City studios in Hollywood, producer Martin Manulis introduces the press and network affiliates to an innovative anthology series about to debut on the network: Playhouse 90. The never-broadcast teleconference includes testimonials from John Frankenheimer, Charlton Heston, Kim Hunter, Boris Karloff, Peter Lorre, Rod Serling and other luminaries. 35mm preservation premiere from 16mm kinescope.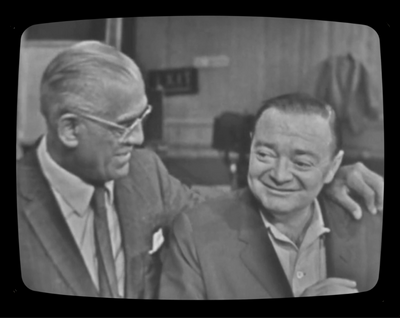 Mike Mashon (Library of Congress, Moving Image Section) Pilots for It's Joey (ABC, 1953), The Family Upstairs (CBS, 1955), Nothing But the Truth (CBS, 1956), Some Like It Hot (NBC, 1961)
A selection of cathode curios from forgotten early network pilots. Misbegotten, entertaining experiments illuminating the medium's rapid evolution. Jack Lemmon and Tony Curtis reprise their roles from the 1959 Billy Wilder film in a wayward TV adaptation of Some Like It Hot. Mike Wallace hosts a Goodson-Todman game show. Future Academy Award winner Joel Grey sings and dances his way through It's Joey, an unsold pilot—premiering here in its entirety!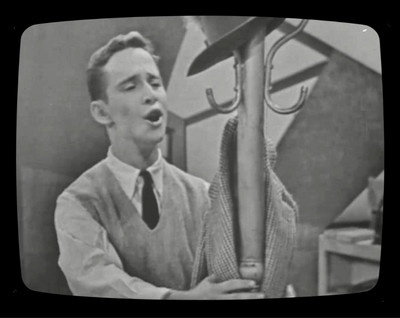 Ruta Abolins (Univ. of Georgia, Brown Media Archives & Peabody Awards Collections) Community Profile: James Brown (WJCL, Savannah, 1971)
Music legend James Brown sits down with inexperienced reporter Willie Brown (no relation) at Savannah's newest TV station for what could have been a routine celebrity interview. But megastar and activist JB turns the public affairs format into a master lesson in Black pride. While the reporter is clearly out of his depth, to his credit, he persevered—submitting the program for a Peabody Award. Filmed by Isaac Warnock.