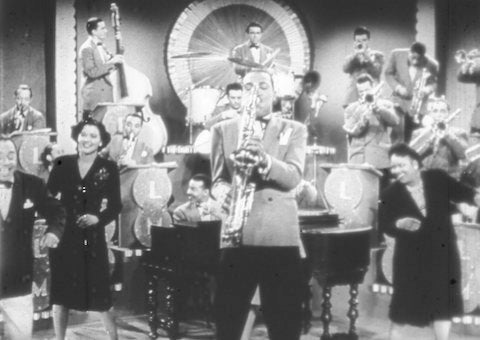 Lucky Millinder and His Orchestra


The UCLA Film & Television Archive is honored to be one of 12 recipients of grants from the GRAMMY Museum Grant Program, which annually supports efforts to research, archive and preserve the recorded sound heritage of the Americas. With the $20,000 award, the Archive will begin work to digitize, restore and preserve three rare musical short films from the 1930s and '40s. Long overlooked by archives, these "orphaned" works offer a window into America's musical past, showcase the talents of female jazz artists, and represent early examples of racial integration on screen.
A key contributor to the project is jazz historian Mark Cantor, curator of the Celluloid Improvisations Jazz Archive, who was instrumental in identifying the titles for preservation and providing some of the film source materials. "These three short subjects are fine examples of early attempts to create a greater sense of acceptance and inclusion on screen," said Cantor. "Film negatives for a large number of independently produced shorts from this era no longer exist, so the Archive will rely on 16mm prints and a 35mm nitrate print to preserve this important music and film history. We are so fortunate that the GRAMMY Museum Grant Program has provided funding for these significant and forward-looking films."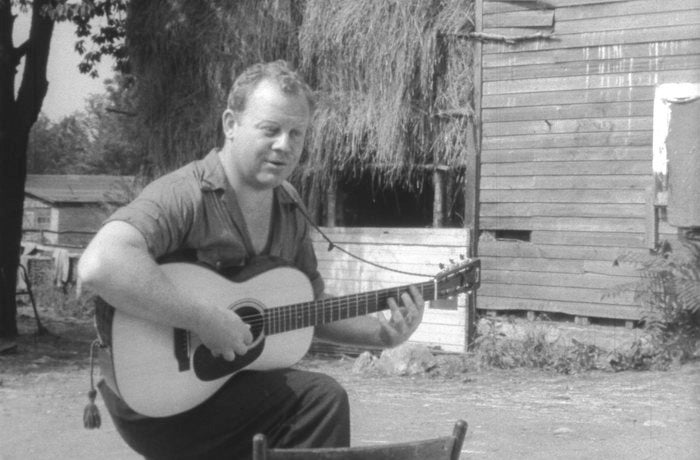 Burl Ives in Tall Tales


Sweet Shoe (1937)
Rita Rio, later known as actress Dona Drake, led one of the most accomplished and successful all-woman swing bands of the 1930s. "She was a triple threat," said Cantor. "A vibrant bandleader, fine vocalist and talented dancer." According to trumpeter Jane Sager, Rio's parents were of Black ancestry, although she obscured that identity behind a fictionalized Latina persona. Here, Rio and her band shine as they share the stage with a variety of acts: dancer Anita Jacoby; The Four Norsemen, a male vocal quartet; and the Four Specs, a Black tap dance group.
Despite their successes, early female bands like Rio's and Ina Ray Hutton's did not receive the recognition of their male peers: "While female jazz artists and 'all-girl bands' were featured in short subjects and feature films, the emphasis was generally on the novelty aspect and female beauty," according to Cantor. "It was not until the 1950s that musicians and audiences began to accept female jazz artists based on talent and not appearance."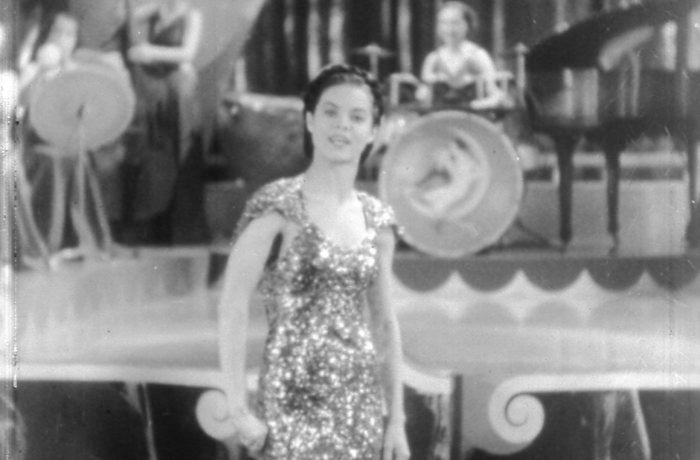 Rita Rio in Sweet Shoe


Tall Tales (1940)
Produced with the aim of supporting "progressive thought," Tall Tales stars Grammy Award-winning singer Burl Ives in his first on-screen performance, alongside fellow white performers Will Geer, William O'Keefe, and African American folk singer Josh White. The balladeers sing a trio of songs outdoors in a straightforward manner, allowing for a direct emotional connection between the performers and listeners. "While Black and white jazz musicians had recorded together as early as 1923, integration on screen was rare, if not unknown, until the 1950s," said Cantor. "Tall Tales is a unique short in that the three featured singers, Will Geer, Burl Ives and Josh White, perform together without any references to racial stereotypes or differences."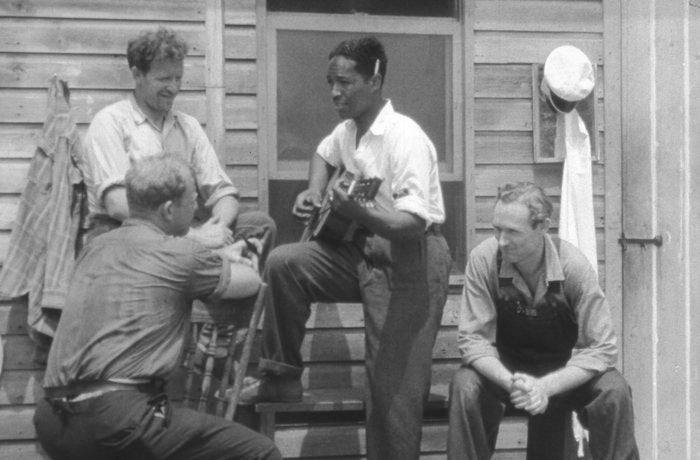 Tall Tales


Lucky Millinder and His Orchestra (1946)
A consummate showman, bandleader Lucky Millinder led a successful swing band for over a decade and was highly popular among Black audiences. Legendary trumpeter Dizzy Gillespie, who was briefly a soloist with the band, described Millinder as the best conductor he had ever seen. The band's previous screen appearances included the Black-cast feature films Scandal (1933) and Paradise in Harlem (1940). Here, the band performs three numbers featuring tenor saxophonists Sam "The Man" Taylor, Clarence "Bullmoose" Jackson (who also sings), and vocalist Annisteen Allen. Around the time of its production, Millinder made the pathbreaking decision to integrate his band so that one-third of the musicians were white, a choice that defied segregation laws of Southern states they toured. "Lucky Millinder and His Orchestra is the most fascinating of the three shorts," said Cantor. "For the first time, a Black bandleader decided to integrate his band for artistic and, frankly, social and political reasons. Millinder is quoted in the press as feeling that the time had come to 'do away with the Jim Crow attitude of Negroes as well as whites.'"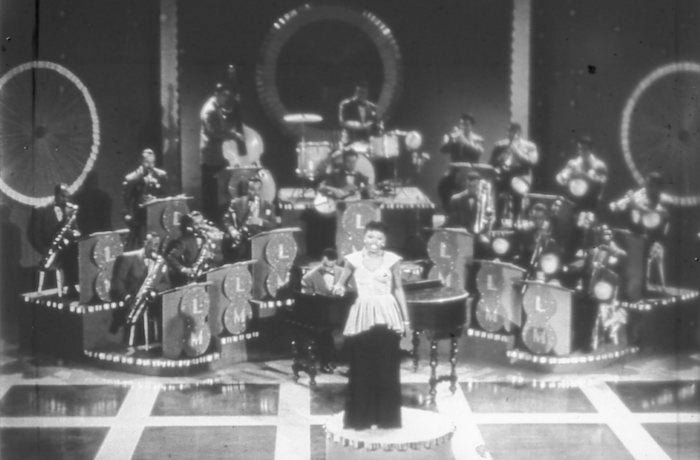 Annisteen Allen in Lucky Millinder and His Orchestra
 
—edited by Jennifer Rhee, Digital Content Manager