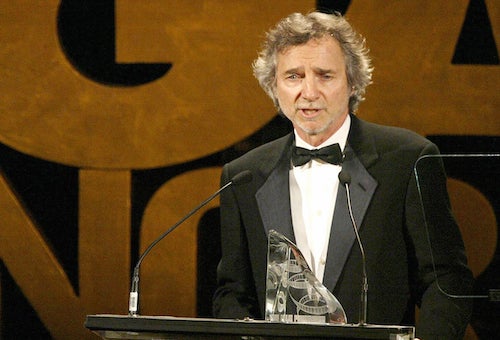 Curtis Hanson receving a DGA Honor in 2003.
UCLA Film & Television Archive mourns the passing of our respected colleague and honorary chairman, filmmaker Curtis Hanson.  Hanson passed away on September 20, 2016 after battling Frontotemporal Degeneration (FTD).  He was 71.
"Curtis Hanson was a thoughtful and versatile filmmaker, as well as a powerful advocate for film preservation," said Jan-Christopher Horak, director of UCLA Film & Television Archive.  "His loss will be felt keenly by many in the film community on both a personal and professional level."
Curtis Lee Hanson was born March 24, 1945, in Reno, Nevada and grew up in Los Angeles.  He dropped out of high school in his senior year and worked as a freelance photographer and editor for Cinema magazine.  Hanson often referred to his years of journalism as his "film school" and credited interviews with many Hollywood greats—John Ford, William Wyler, Ida Lupino, Don Siegel, Dalton Trumbo, Samuel Fuller—as inspiring his own filmmaking.
In the 1990s, Hanson rose to prominence with an eclectic slate of films including The Hand That Rocks the Cradle, The River Wild, and his greatest critical success, L.A. Confidential, which was nominated for nine Academy Awards and named to the National Film Registry in 2015.  He more recently directed and produced Wonder Boys, 8 Mile and In Her Shoes, and portrayed Meryl Streep's husband in Adaptation.
Hanson, himself a devoted cinephile, could be seen at screenings across the city, including many of the Archive's film events, and his work often referenced other films or the cinematic experience.
"It was the movies that brought me to UCLA, old ones, new ones, movies from Hollywood and from around the world, movies that I could not see anywhere else," said Hanson in 2002.  "The films exhibited are the public face of the Archive and the movie lovers of Los Angeles are lucky to have it."
In the late 1990s, Hanson took on a more formal role with the Archive, accepting the position of honorary chairman in January 1999.  He served as a passionate and committed champion of film preservation, as well as a tireless advocate for the Archive's mission of exhibition and research.
"Curtis was a unique individual who was both an accomplished film artist and someone who had a deep and profound respect for the filmmakers who came before him," said Robert Rosen, former director of UCLA Film & Television Archive.  "His vast knowledge of cinema's past was matched only by his commitment to its future."
Hanson might be best remembered by Los Angeles cinephiles for hosting the Archive's long-running film series, The Movie That Inspired Me—a program that he personally curated.  Beginning in May 1999 with cinematographer Janusz Kamiński, he invited leading artists from all areas of filmmaking to share with an audience a film that directly influenced their creative lives.
"The idea grew out of loving movies and talking about them with other people who love movies," said Hanson in 2002.  "And the films that are the most fun to talk about are not necessarily the classics, but those that had a personal impact on people when they saw them."
The Movie That Inspired Me was tailor-made for Hanson and drew upon his unique set of talents and interests—an impressive knowledge of film history, natural interview skills, experience behind the camera and, above all, an irrepressible curiosity—to create unforgettable conversations.
Hanson was the first recipient of the Film Preservation Award bestowed by The Film Foundation and the Directors Guild of America in 2003.  He served on the Board of Governors of the Academy of Motion Picture Arts and Sciences and on the Executive Board of the UCLA School of Theater, Film and Television.
Hanson is survived by his partner, Rebecca Yeldham, and their son, Rio.


— Kelly Graml
A look back at Curtis Hanson's work with the Archive: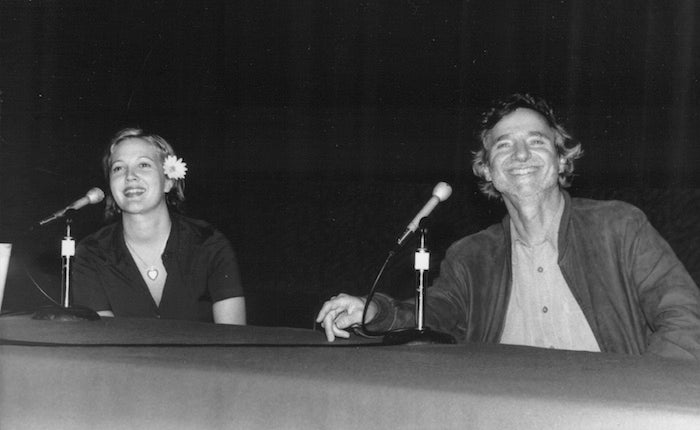 The Movie That Inspired Me: Annie Hall (1977) with Drew Barrymore on May 31, 2001.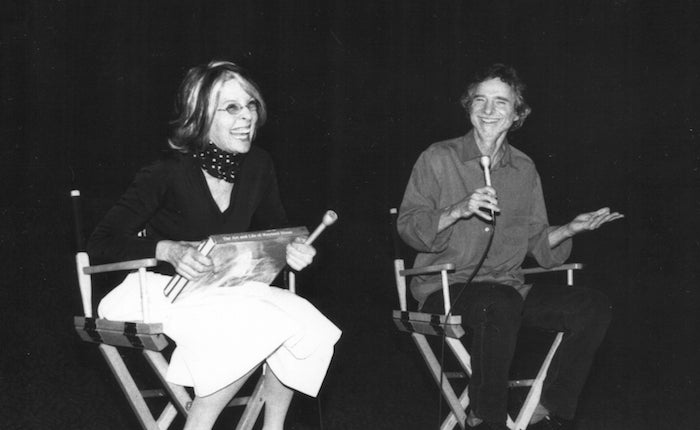 The Movie That Inspired Me: Stagecoach (1939) with Diane Keaton on May 9, 2002.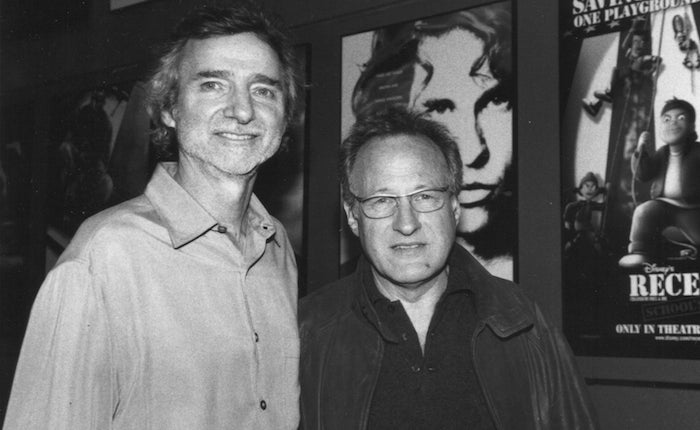 The Movie That Inspired Me: Dr. Strangelove or: How I Learned to Stop Worrying and Love the Bomb (1964) with Michael Mann on May 16, 2002.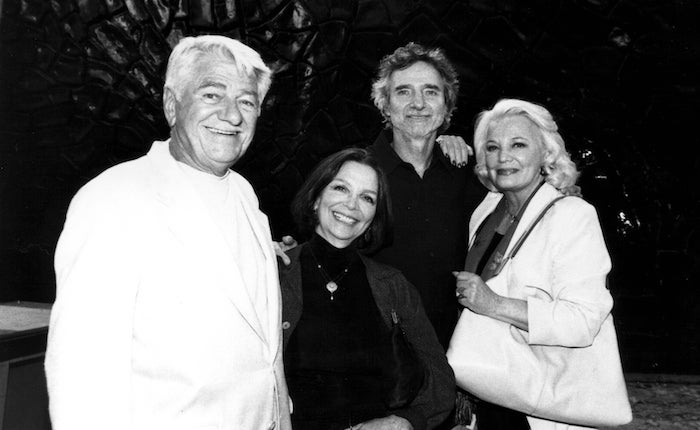 The 2002 UCLA Festival of Preservation screening of Shadows (1959) with Seymour Cassel, Lelia Goldoni and Gena Rowlands on July 27.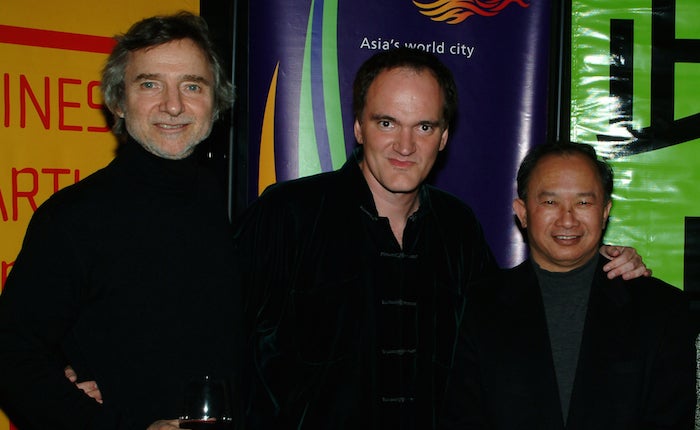 Heroic Grace: The Chinese Martial Arts Film series with Quentin Tarantino and John Woo on March 14, 2003.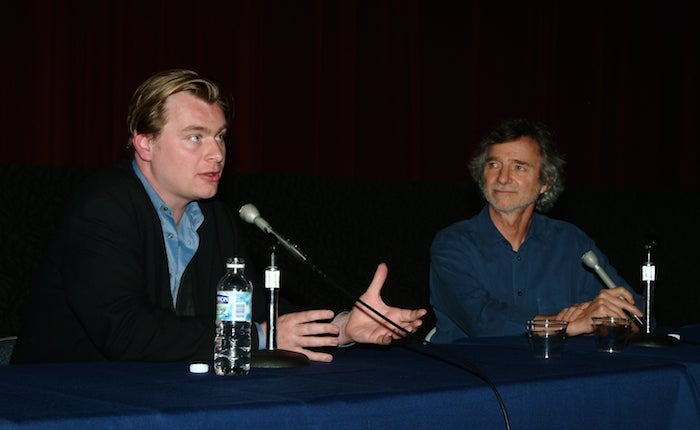 The Movie That Inspired Me: Blade Runner (1982) with Christopher Nolan on May 15, 2003.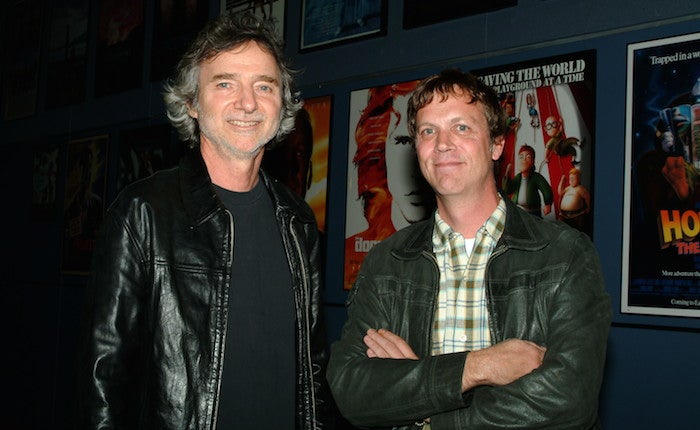 The Movie That Inspired Me: Midnight Cowboy (1969) with Todd Haynes on May 22, 2003.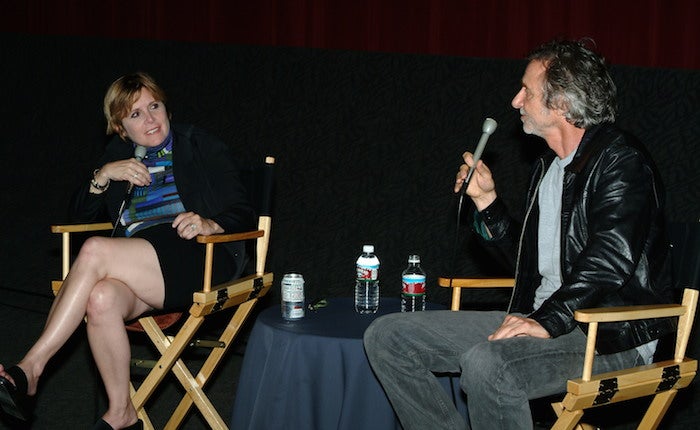 The Movie That Inspired Me: A Tree Grows in Brooklyn (1945) with Carrie Fisher on June 6, 2003.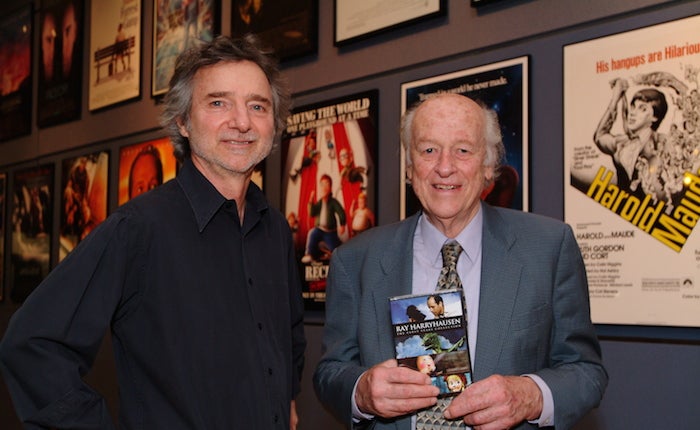 The Movie That Inspired Me: King Kong (1933) with Ray Harryhausen on November 9, 2005.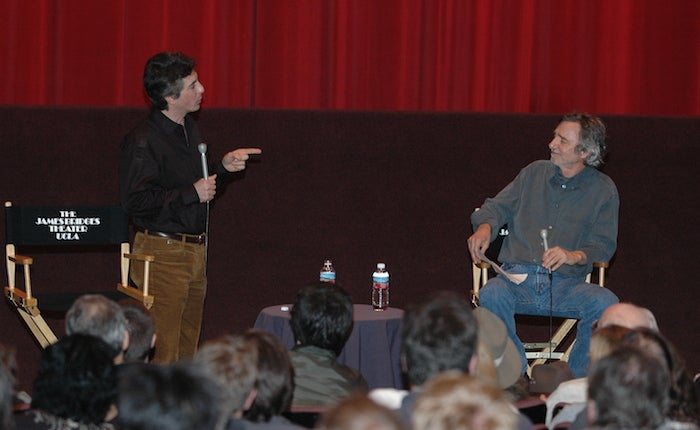 The Movie That Inspired Me: The Breaking Point (1950) with Alexander Payne on December 2, 2005.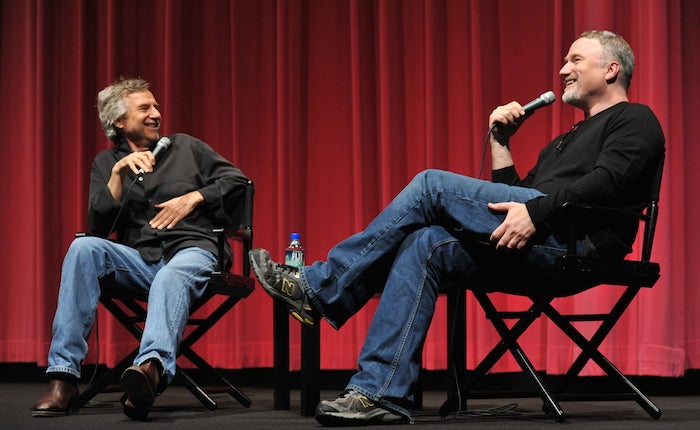 The Movie That Inspired Me: Butch Cassidy and the Sundance Kid (1969) with David Fincher on March 30, 2010.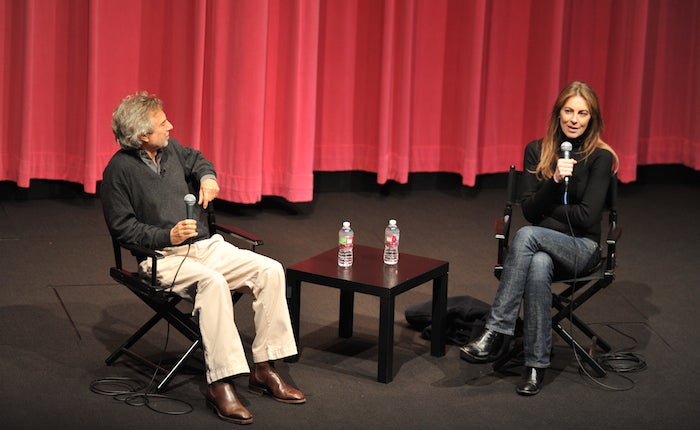 The Movie That Inspired Me: The Wild Bunch (1969) with Kathryn Bigelow on January 22, 2010.
Read an interview with Curtis Hanson in UCLA Magazine.
Listen to a conversation with Curtis Hanson and Elvis Mitchell on KCRW.
Read the New York Times obituary.