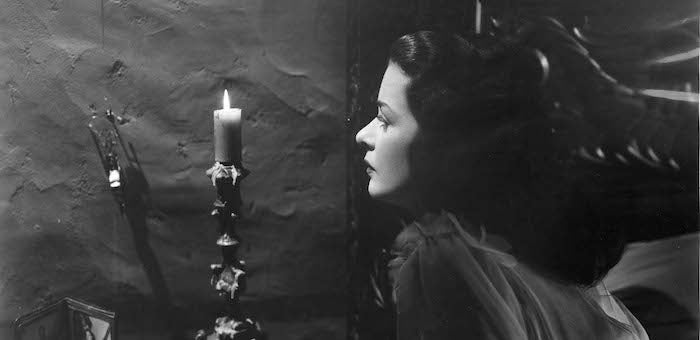 Secret Beyond the Door  (Fritz Lang, 1947)
"Moving images constitute an integral part of our diverse national culture as works of fiction, art, social document or historical record providing knowledge, inspiration and enjoyment to audiences. UCLA Film & Television Archive advocates the robust circulation of all moving images in all formats by collecting, preserving, curating and making accessible these media for research, education and entertainment."
The above Mission Statement of UCLA Film & Television Archive, reflects not only the passions of the Archive's staff, but also my personal conviction that moving images matter. It is why I have dedicated my life to the profession of studying, archiving, preserving and showcasing them. Moving images are endlessly fascinating. They represent where we have been, who we are, and where we are going. They help us craft an understanding of what is possible. 
As the director of UCLA Film & Television Archive, I am proud to stand by our work, which we achieve with excellence and efficiency.  For decades we have maintained superior standards for preserving precious images, while making them accessible through screenings and onsite research. However, we understand that the Archive can not exist merely as a passive repository of moving image media. Rather, the Archive must facilitate the robust circulation of images. By significantly increasing the amount of digitized content available online, the Archive becomes a space where anyone can view, research and sample material, essentially becoming his or her own curator. 
In the coming months and years, the Archive will invest in keeping materials available to all via online access.  In order to do this, we need your help.  The new online presence you are experiencing comes thanks to leadership support from individual donors, foundations and government agencies.  We hope you support our efforts to generate new content, explicate collections and advance film historical research.
Your gift furthers our ability to preserve and celebrate our shared moving image heritage through uninhibited accessibility. Please celebrate with us. 
Thank you for being a part of UCLA Film & Television Archive.


Dr. Jan-Christopher Horak
Director, UCLA Film & Television Archive
P.S.  There are many opportunities throughout this website for you to dedicate your support the Archive and learn about the benefits associated with giving.  Explore and find the right fit for you.